The 2022 Rolls-Royce Ghost
Now At Paul Miller Rolls-Royce
The Rolls-Royce Ghost has always been extravagant. From its lavish interior features, breathtaking exterior design, and impressive performance, there's no denying that the Rolls-Royce Ghost will leave a lasting impression. If you've been considering showing off in a new Rolls-Royce Ghost throughout New Jersey, we recommend exploring the latest 2022 Rolls-Royce Ghost model.

2022 Rolls-Royce Ghost Size
The Rolls-Royce Ghost has moved to a modular Architecture of Luxury platform. This base is lighter yet stronger and allows this new car to grow in both length and width, making it perfect for relaxing drives around Bergen County, Middlesex County, or beyond. It has grown in length to 218.3 inches, which is 3.5-inches longer, and in width to 77.9 inches, which is 1.2-inches wider than the previous model.
2022 Rolls-Royce Ghost Interior
The 2022 Rolls-Royce Ghost somehow manages to combine the luxury that you expect in a Rolls-Royce vehicle in a minimalistic way. For the 2022 model year, Rolls-Royce has taken out any frills and unnecessary additions and have focused mainly on high-quality materials and expert craftsmanship. Of course, no car in the 21st century is without technological advancements, and the 2022 Rolls-Royce Ghost follows suit with a plethora of included and available safety and infotainment enhancements.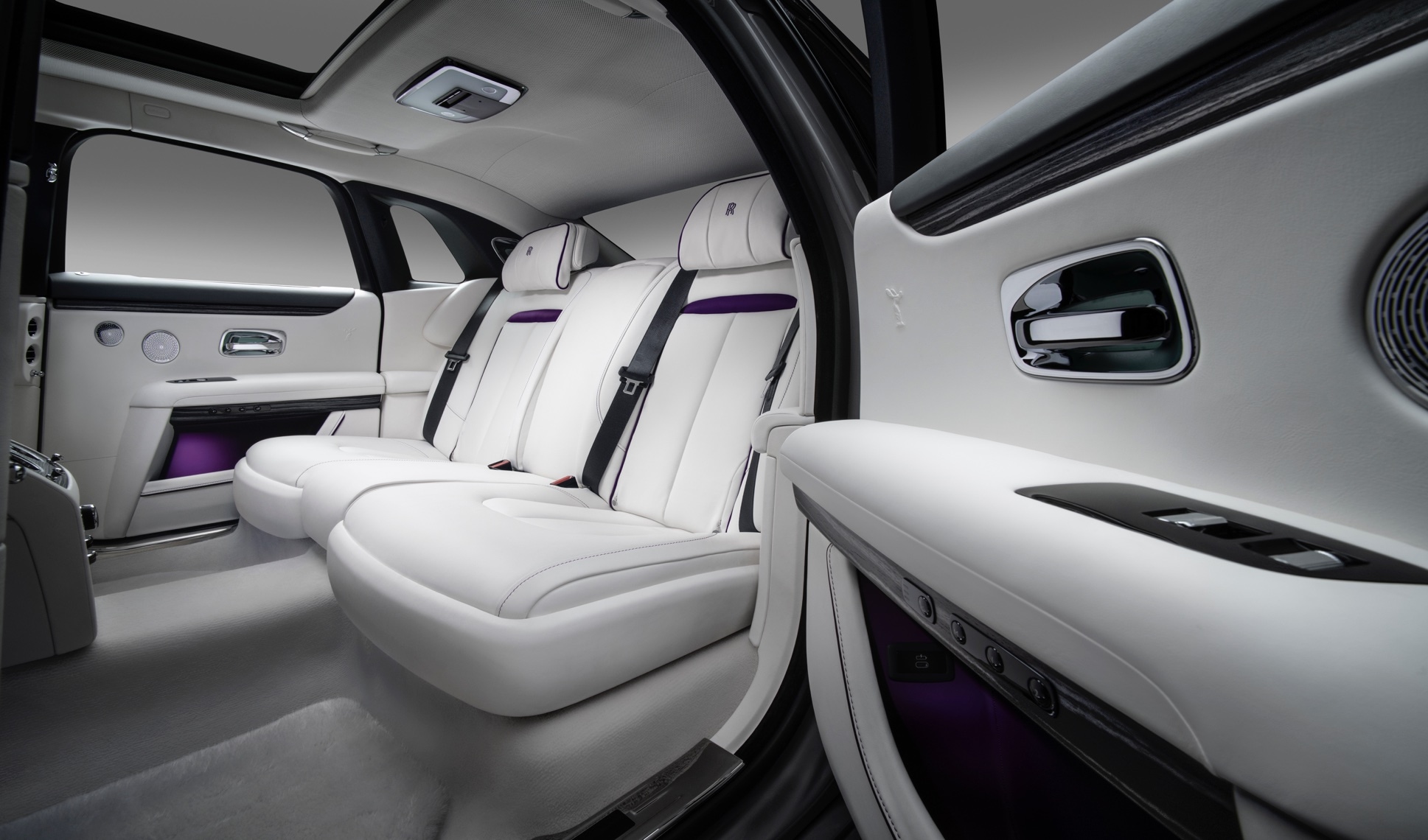 2022 Rolls-Royce Ghost Performance
While a lot changed in the 2021 version, NJ drivers will be happy to know that the 2022 Ghost's 6.8-liter twin-turbo V12 engine hasn't disappeared. This impressive powertrain pushes out up to 563-horsepower and 627 pounds-feet of torque. It also has a zero to 60 miles-per-hour acceleration time of 4.6-seconds and a top speed of 155 miles-per-hour.
You Decide What Type Of New Rolls-Royce Ghost Fits You Best
The 2022 Rolls-Royce Ghost is extremely customizable. Interested drivers are encouraged to choose exactly how they want their new luxury car to be, with decisions ranging from what color interior you'd like to what type of wood your dash should be made out of. To start, you'll need to figure out which of the Inspired Specifications you'd prefer. These include:
Essence
Pure
Optic
Spirit
Reflection
Eminence
Black Badge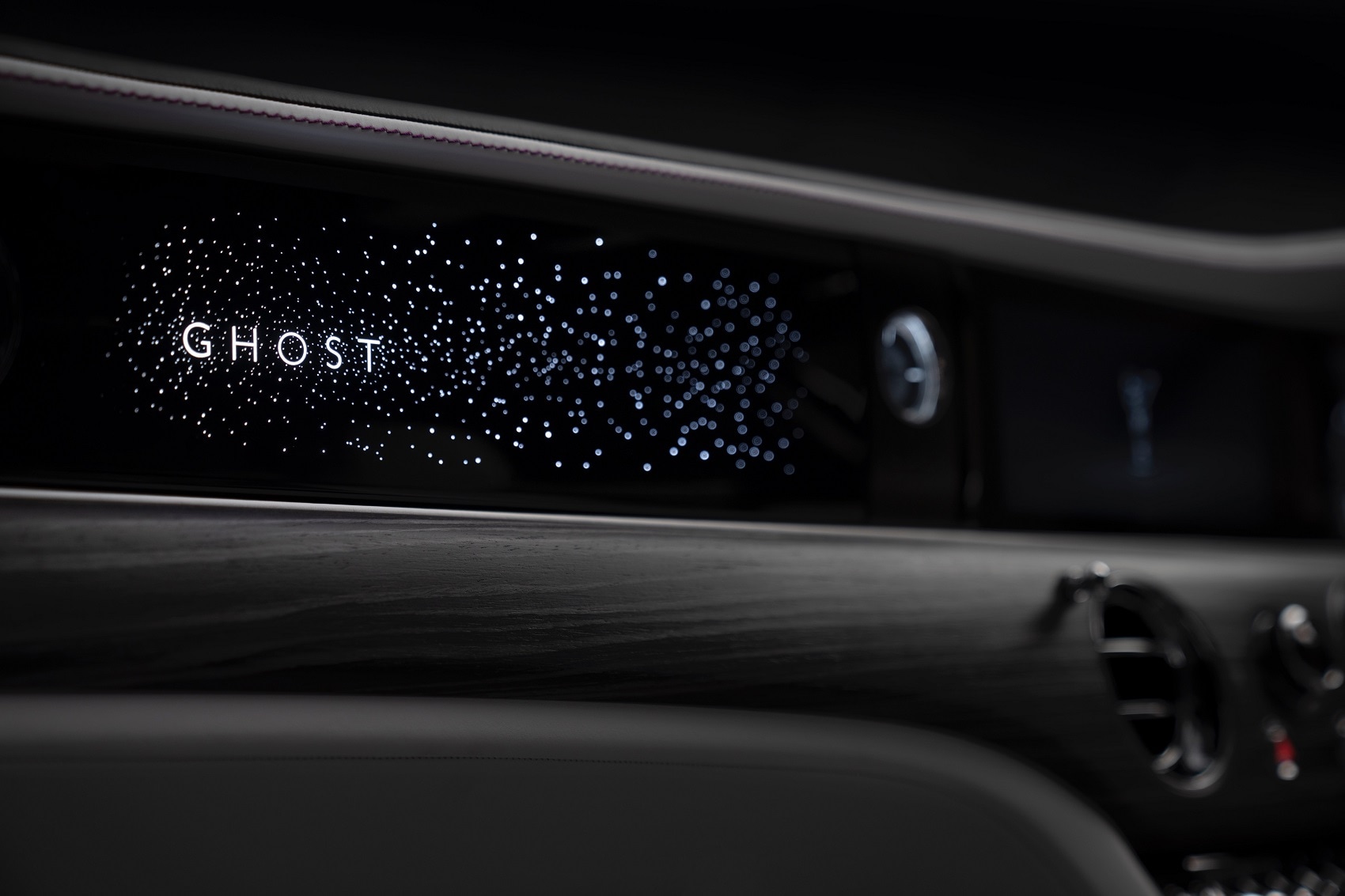 Contact Paul Miller Rolls-Royce To Learn More About The New Rolls-Royce Ghost
The Rolls-Royce Ghost is designed for NJ drivers searching for the right vehicle to make them the king or queen of the road. If you'd like to learn more about the new 2022 Rolls-Royce Ghost, feel free to contact our Paul Miller Rolls-Royce dealership. The new 2022 model is here, and our consultants are available to discuss the new Ghost in more detail. Schedule a test drive, and ask any questions that you may have.
Make an Inquiry