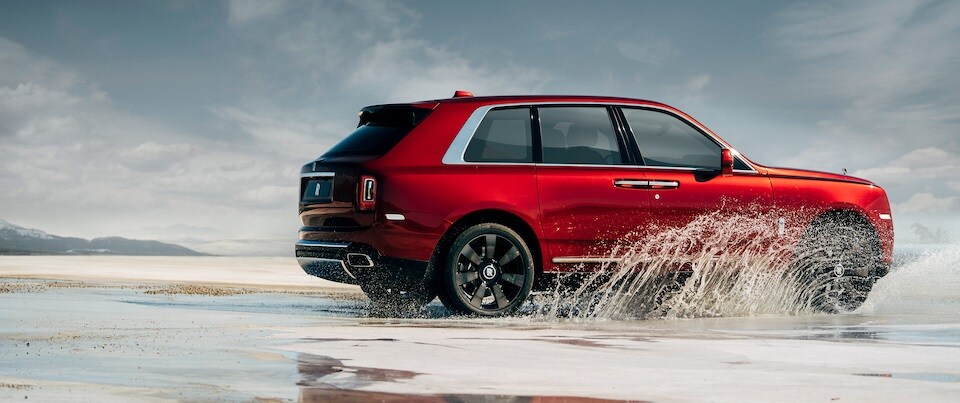 The 2020 Rolls-Royce Cullinan
Now At Paul Miller Rolls-Royce
Sorry, no items matching your request were found.
Reset Search
Off-Roading Capability Meets Luxury In The New 2020 Rolls-Royce Cullinan
New for the 2020 model year, the Rolls-Royce Cullinan is exploding into the luxury off-roading SUV market with class and style. Not only is it ready to conquer anything, but it's also designed with the sophistication and first-class features the Rolls-Royce brand exudes as well as the intelligence that a modernized SUV contains. If you're looking for a new luxury SUV in New York or New Jersey, the 2020 Rolls-Royce Cullinan should be at the top of your list.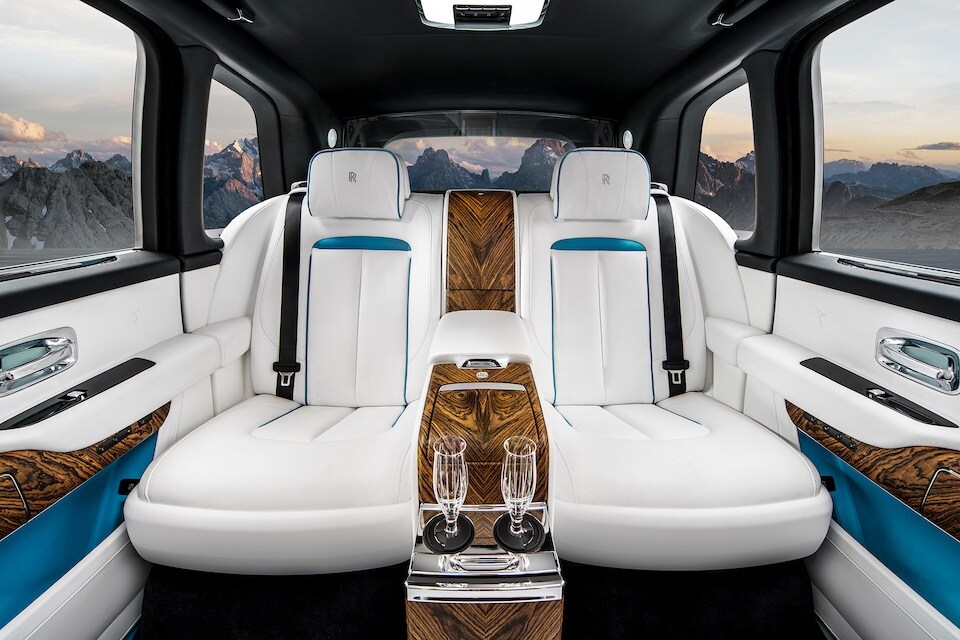 Performance To Get You Anywhere
Whether you tend to stay on the city streets of Bergen County or you love the off-the-beaten-path trails around New Jersey or New York, the first-ever off-roading capable Rolls-Royce is here to get you there. Not only does it come with a 6.75-liter twin-turbo V12 engine that produces up to 563-horsepower and 637 pounds-feet of torque, but it also includes an eight-speed ZF automatic gearbox, a 4.8-second zero to 60 miles-per-hour start time, and a top speed of 155 miles-per-hour.
Lavish Design For Every Passenger
Wherever your adventure takes you, you'll be getting there, and staying there, in style and luxury. Not only is the exterior exhilarating, but the interior of the Rolls-Royce Cullinan is breathtaking. Made with luxury materials and hand-crafted details, you'll sink into the lavish cabin, and you'll fall in love with the many included or available features that make all the difference. These include:
Bespoke Viewing Suite - Found the perfect spot to view the sunset with your love? Open the back, and, with a touch of a button, reveal two leather seats and a cocktail table from the luggage compartment.
Tilting, Retracting Sunroof - Let the summer sun in and open up the interior cabin of your SUV with this panorama sunroof.
Lounge Seating - Even your rear passengers will feel relaxed in the elevated, and refined rear bench seat takes backseat driver to a whole new level.
And Much More!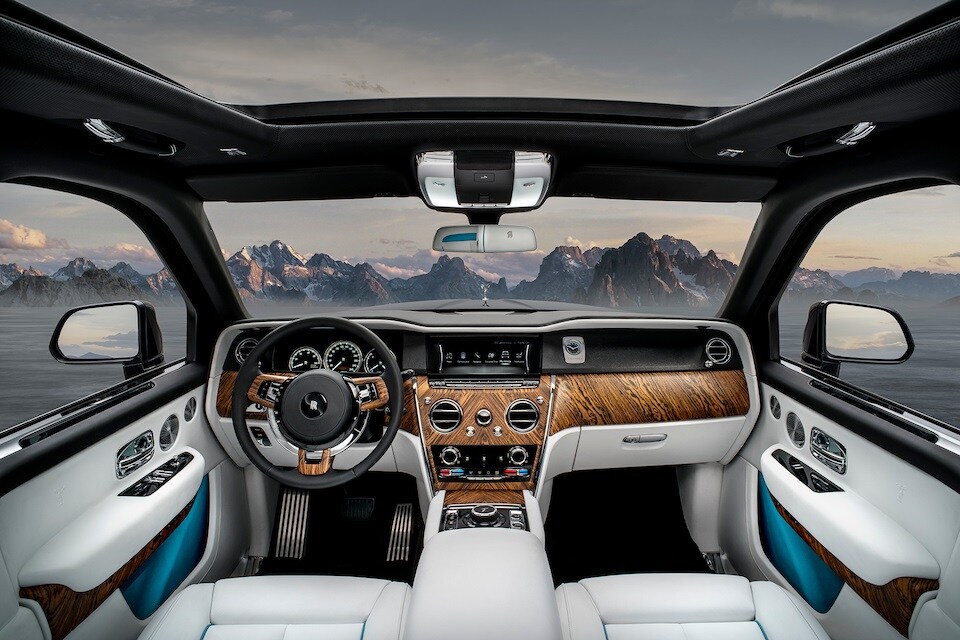 Technological Details Surrounding Your Entire SUV
There's no end to the innovative technology found in the new 2020 Rolls-Royce Cullinan. From the many Driver Assistance Systems surrounding your entire cabin with safety to the infotainment devices that will keep you informed and entertained, there's something for everyone. Enjoy navigation and infotainment upfront and add on the 12-inch high-definition screens in the rear for added possibilities.
Two Trim Levels From Which You Can Choose
The 2020 Rolls-Royce Cullinan contains its base trim level and has extended the availability of its Black Badge performance trim. Here are a few key differences between the two.
2020 Rolls-Royce Cullinan Base Trim - Containing every standard feature mentioned above, the base trim is way beyond basic. It includes the impressive 6.75-liter twin-turbo V12 engine, multiple technological and luxury amenities, and a long list of key design features.
2020 Rolls-Royce Cullinan Black Badge - As the performance trim, the Black Badge adds many performance upgrades that help it produce up to 600-horsepower and 664 pounds-feet of torque as well as adding the all-wheel drive system and much more. The design is also different because the entire exterior features black chrome surfaces and its garnished by the Spirit of Ecstasy hood ornament.
Visit Paul Miller Rolls-Royce To Learn More About The 2020 Rolls-Royce Cullinan
Ready to take the new 2020 Rolls-Royce Cullinan for a test drive? We'd love to have you visit our Paul Miller Rolls-Royce dealership at your next convenience. Our team of sales consultants can discuss each Rolls-Royce Cullinan option and are available to help you find the perfect new 2020 Rolls-Royce Cullinan for your specific style.
Schedule A Test Drive